Man wrangles massive goanna out of Cairns shopping centre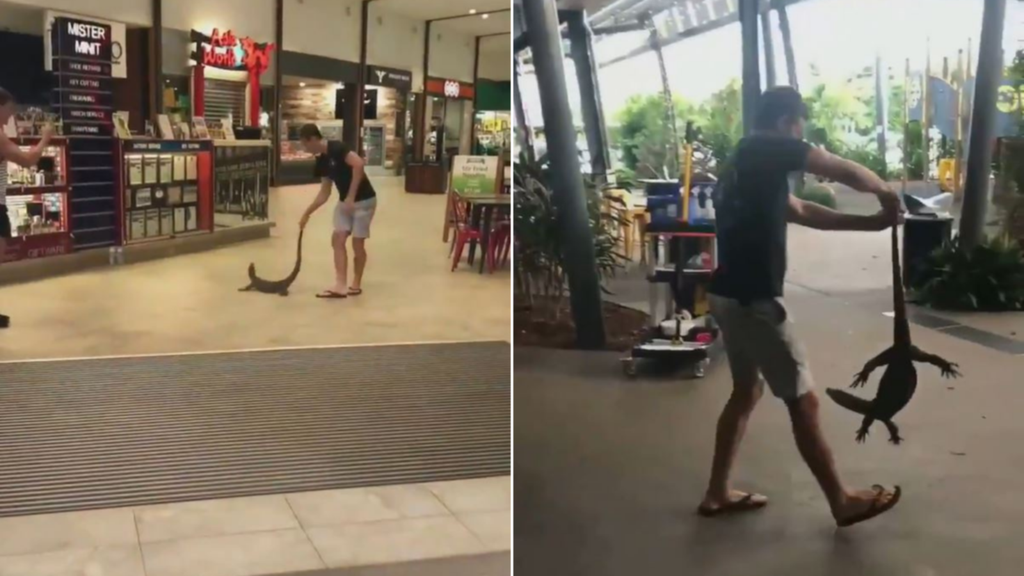 It doesn't get much more Aussie than this – a bloke in shorts and thongs, enjoying his dinner break, when a hungry goanna enters the picture.
So he picks it up by the tail and moves it on – except this wasn't out bush.
In the video above, watch the goanna rescue mission from Cairns shopping centre
This was inside a Cairns shopping centre, and the bloke in question has to become an impromptu wildlife wrangler.
James Boettcher had been eating dinner with two of his mates when the reptile made…