Matt Preston shares the 7 best potato salad recipes – News + Articles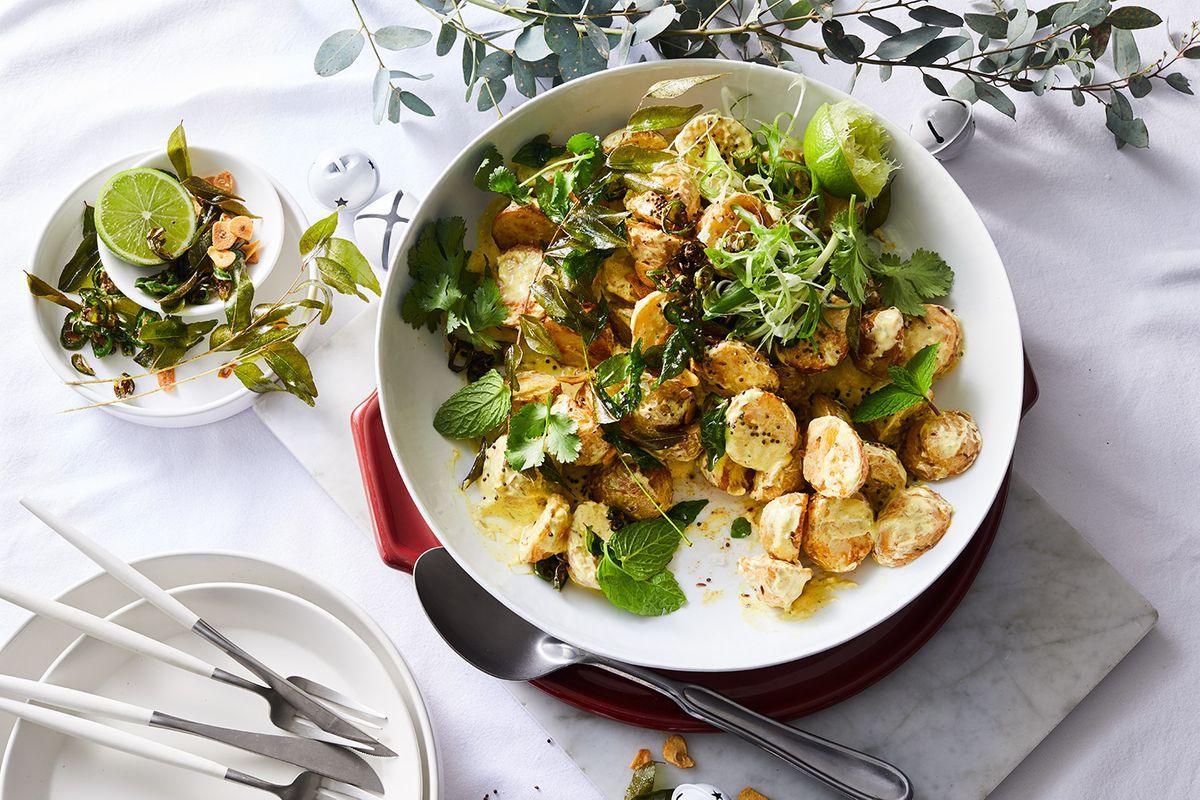 Nothing says summer like potato salad. Whether you
take it uptown with seared tuna, say, or keep it classic, it's so much more than a stalwart side, says Matt Preston.
You can never have too many presents at Christmas and likewise you can never have too many takes on potato salad at this time of year. So here are some globetrotting ideas for potato salads that work either as a barbecue side or as a meal in their own right.
German potato salad 
A German girlfriend taught me this potato salad. Toss warm cooked potato cubes with grilled coins of Polish sausage and about half the amount of diced sweet and sour cucumbers. Coat with a dressing made with…