Queensland AFL great Ross Whyte relives grand final glory at the Gabba in Brisbane one last time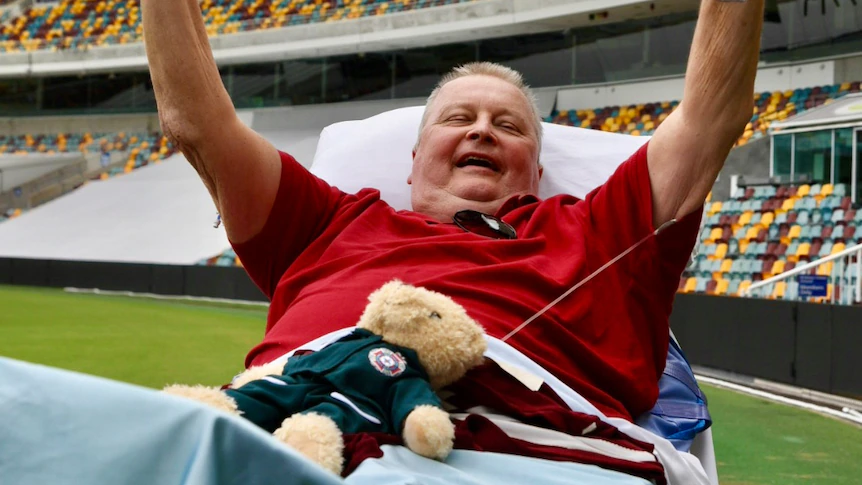 Queensland football legend Ross Whyte throws his arms aloft and laughs, then looks like he's about to cry.
From an ambulance stretcher bed in the middle of the Gabba Stadium today in Brisbane, he lovingly clasps his adult son's hand as they share a moment of glory from 44 years ago, writ large in sound and vision on the big screen.
Ross is dying from prostate cancer.
But the disease has not robbed him of the memory of driving that pill through the uprights to win the 1977 grand final in the Queensland Australian Football League.
"How did it feel? The pressure was released when I just saw it pretty much straight through the goals," he said.
A footy hero's final wish
Taking pride of place in a stadium that, like AFL in Queensland, has grown…