Superyacht mooring and zipline hit a snag as Brisbane bridge plans land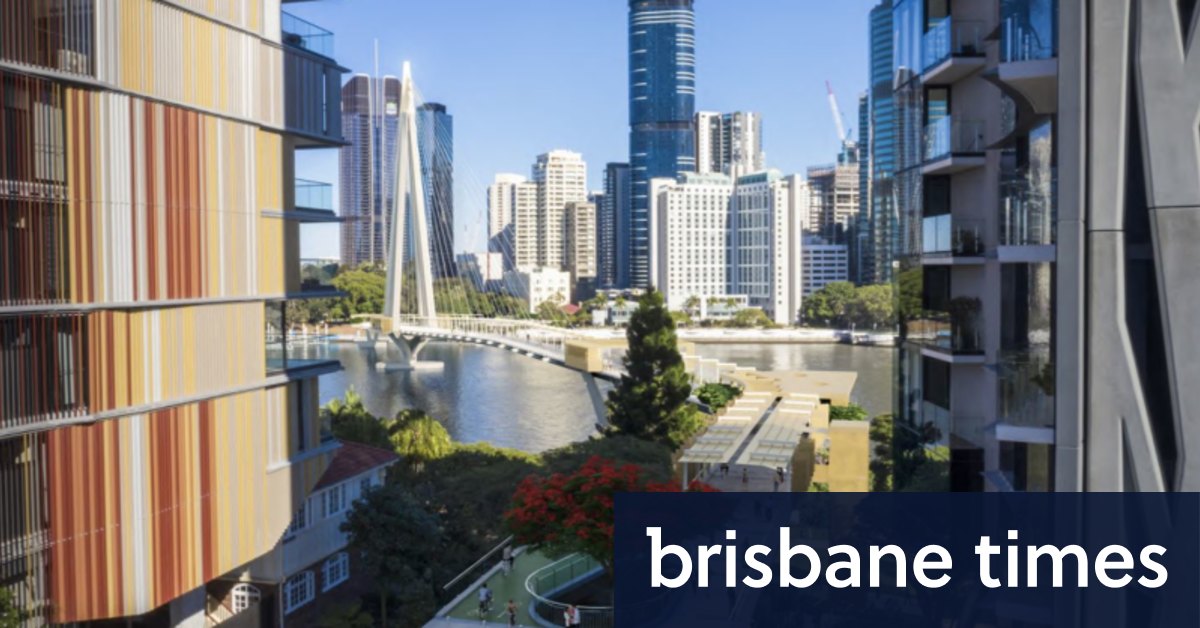 The bridge would then extend south-east at a slight incline before turning to the north and its single towering mast. From there, bridge would level out before extending east from the river bank into Scott Street at Kangaroo Point, just north of the now-unused Thorton Street ferry terminal.
A further crossing upgrade and underpass at Main Street was also flagged. A canopy would cover 90 per cent of the Kangaroo Point landing, reducing to 50 per cent across the pedestrian side along the rest of the bridge.
Suspended 12.7 metres above the river at its highest point, identical to the Captain Cook Bridge further upstream, the bridge…